Coach's VIEW is the business column written by coaches in COACH A. It will give you some tips to utilize coaching for organizational development and leadership development through its recent coaching status, recent data related to coaching, and introduction of global publication related to coaching.
---
Can We Have an Approach to Turning an Uncertain Future into a Certain Image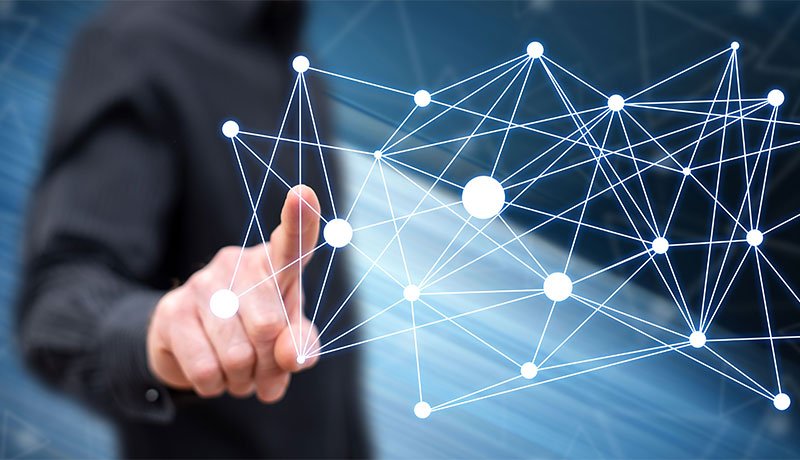 Copied
Copy failed
In the 21st century, the concept of leadership has changed drastically.
Dr. Nicky H.D. Terblanche of the Stellenbosch University Business School presents the perspectives of various theorists on this change in his article. (*)
The current leaders are faced with the challenge of a complex, uncertain and volatile environment. The normal way of doing business has been transformed. People's connections have become more important than formal organizational structures.

(Horney, Pasmore, & O'Shea, 2010)
Leadership theory acknowledges that leaders do not lead people in a social vacuous space, but are embedded in a system of social networks.

(Mehra, Dixon, Brass, & Robertson, 2006)
A new perspective on the nature of leadership is that it is essentially a relational, social, and collaborative process. It indicates the importance of team-based leadership.

(Day, 2001; George, 2010; Hoppe & Reinelt, 2010)
My observation through coaching organizations is that many leaders are being asked to go beyond the limitations of the 20th century hierarchical organization.
What Does the Network Diagram Represent?
Many leaders mention the following keywords:
To transcend departmental barriers...
To create synergy through mutual cooperation...
To increase the number of people who are able to work with a holistic perspective...
They want to generate human resources with a company-wide perspective, who can collaborate with each other in order to enhance their activities in the organization. What kind of map do leaders draw in their minds to get there? We ask them to draw a network diagram with the leader at the center.
What kind of success do you want to create in your business?
Who are the people who hold the keys to your success?
What new relationships do you want to create with these people?
Just take a moment and try it out. What does the network diagram you draw represent?
A Network Diagram is not an Organization Chart
I spent some time drawing a network diagram with John, an executive at one of the leading manufacturers. The results of his leadership survey shows that he is a smart, decisive leader who knows his business well. His clear language and calm demeanor conveys confidence.
John's challenge is to create an organization that initiates innovation. John thought that although his organization was currently performing well, there was a significant concern about the future. He wanted to develop new services and businesses out of his organization. That was John's first priority. I asked him to describe through a network diagram what kind of relationship between which persons can be formed to give shape to new innovation.
On the other side of the ZOOM screen, I can see his right hand moving quickly. However, about two minutes later, he suddenly stopped writing. John stared at the network diagram he had drawn, and said in a low and slow voice, "No, I can not draw it anymore".
In the notebook, there were four circles, each radiating around John with the names of several direct subordinates connected to him.
"This is just a circular version of the current organization chart. Mr. Kurimoto, I really can not think of any other way to do this... Maybe that might be the problem..."
The current organization is performing at a high level. However, there is no sign of being able to generate future innovation, and this was a point of concern for him. Meanwhile, he could not draw a network diagram for the future.
"It became clear to me when I saw my own limits here." John said with a very serious expression on his face. John then started discussing the network diagram with some people he trusted, and came to the following realization:
It became clear where there might be relationships that could positively contribute to innovation.
I discovered departments and regions that I had thought were not relevant to innovation, but are now.
I have realized the need to change the goals and evaluation system itself.
How Could We Draw a Network Diagram that Leads to the Future?
Tom, head of R&D at a major global company, describes his leadership style as "catalyst".
"If I introduce this person to that person, I'm sure that will be helpful."
With this in his mind, Tom is very passionate about connecting people, both inside and outside the organization.
He usually spends a lot of time thinking about the people he knows and their mutual relationships, and he enjoys visualizing a big network diagram in his mind by connecting those people and their relationships. Then he goes on to actually connect those people together.
We must change into a team that can create innovation. That is the only way for us to survive. To create a new relationship that goes beyond the existing organizational framework. This is Tom's motivation.
He drew a diagram of the network in his mind on a piece of paper, with 8 people around him, 30 people around 8 people, and beyond that, 200 names, including people he has never talked to directly, as well as several formal and informal community ideas.
"From this network diagram, a new movement is likely to emerge."
The network diagram is posted on the wall in Tom's office and is updated daily with each conversation with people around him.
"Even after I leave my current position, this network will remain alive."
Tom's goal is to leave behind an infrastructure for sustainable innovation.
* * *
In this article, we explored the possibility of a network diagram in our mind leading to realizing a new future.
The network diagram you draw may be a mirror of what you think about your organization, and a compass that points to the possibilities of the future.
Why don't you spend some time to create a map for the future?
Was this article useful for you?
[Reference]
* Terblanche, N.H.D., & Erasmus, E.D., "The use of organizational network analysis as a diagnostic tool during team coaching ", SA Journal of Industrial Psychology/SA Tydskrif vir Bedryfsielkunde, 44(0), a1548 (2018)
Ori Brafman and Rod A. Beckstrom (authors), Megumi Itoi (translator), Why starfish are stronger than spiders, p. 131, Nikkei BP, 2007.
Nicholas A. Christakis (Author), James H. Fowler (Author), Shinobu Onizawa (Translator), Tsunagari: The Amazing Power of Social Networks, p.373, Kodansha, 2010.
*Regardless of profit, non-profit or intranet, secondary use such as copying, diversion, selling etc. is prohibited without permission.
Language: Japanese