Coach's VIEW is the business column written by coaches in COACH A. It will give you some tips to utilize coaching for organizational development and leadership development through its recent coaching status, recent data related to coaching, and introduction of global publication related to coaching.
---
How to Make an Organization Survive for 100 Years with "Anti-fragile"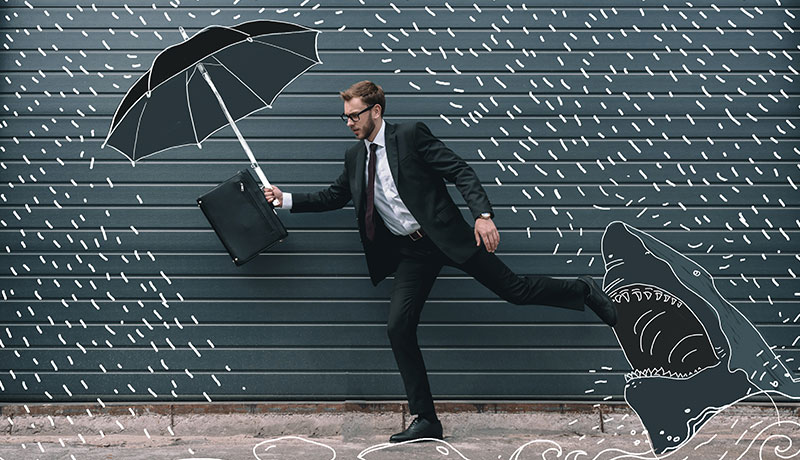 Copied
Copy failed
Japan is recognized as a country with many long-established companies. The world's oldest company is Kongo Gumi in Japan. It has a history of roughly 1,440 years since its foundation in 578.
It is said that there are more than 100,000 companies that are over 100 years old in Japan. Even such long-surviving companies are now facing the crisis of discontinuation of business and bankruptcy.
The lifespan of company used to be said 30 years in the 1980s , but now it is became much shorter than before. I am sure you also feel this change on a daily basis.
In a business environment that became less and less visible, how can we sustain and develop organization without letting it die so early?
What is needed for a sustainable "organizational blueprint?"
In the first place, it is impossible to strategically design a long-surviving company of over 100 years at the time of its foundation.
Even so, if you create a sustainable "organizational blueprint," it will be an organization with an intrinsic mechanism to keep on changing and evolving in response to changes in the environment both inside and outside of the organization.
There is a concept of "anti-fragile."
This concept comes from the author Nassim Nicholas Taleb in his book Black Swan which talks about the nature of uncertainty and risk.
Here is how Taleb explains it: "There is an organization that turns shocks into profit. Such organization grows and thrives when exposed to variability, randomness, disorder and stress. It loves adventure, risk and uncertainty. This phenomenon can be seen again and again. Despite of this, there is no word that means the opposite of 'fragile.' I shall describe this as 'anti-weakness' or "anti-fragile' in this book."
In other words, "anti-fragile" means the nature in which performance is conversely improved due to some kind of stress or pressure.
We also train our body by applying stress in the form of exercise. This makes us healthy. We can also call this an example of "anti-fragile."
Human beings seek "certainty." Therefore, we tend to attempt to build even more robust systems by eliminating uncertainty.
We also tend to rack our brains about how we can create an efficient and robust organization with a sense of stability when building organizations. However, we could also take the approach of designing an organization that can last from the viewpoint of "anti-fragile."
That is to say, we should deliberately embed some kind of instability or stress in organization from its design stage.
Embedding "anti-fragile"
For example, recruiting people with diverse abilities and experiences in a highly homogenous organization is one "anti-fragile" approach.
Daring to bring in various different cultures into an organization will lead to instability and confusion inside of it on a temporary basis. However, as a result, the organization will be stimulated and creativity will bloom. In turn, this will create continuing opportunities.
I have coached an executive at one of IT company before. He strongly believed it was urgent to develop new leaders at high speed to survive in the rapidly changing Internet industry. Accordingly, he took the action of frequently reshuffling personnel.
He removed the leader, who was the central pillar that all members could rely on, from the organization without hesitation. In doing so, the remaining members were puzzled and confused by that change. However, it seems they gradually have started to work hard to fill the hole left behind by their former leader. The next leader of that organization was then born as a result of that.
Purposely taking on the burden of having no leader in an organization leads to the development of new leaders with a sense of speed.
As a result, that company has achieved continuous growth to the present day.
One idea to build a sustainable organization is to incorporate a perspective of "anti-fragile."
Was this article useful for you?
*Regardless of profit, non-profit or intranet, secondary use such as copying, diversion, selling etc. is prohibited without permission.
Language: Japanese